Meadow in a can
We produce a European wildflower and herb mix consisting of annual and perennial species. This mixture is available in our new designed 100 gram shaker cans. The meadow changes constantly over the course of the summer as some flowers bloom and others fade. This product is available only to the wholesale market. If you are a retail customer, please contact your local garden centers for availability.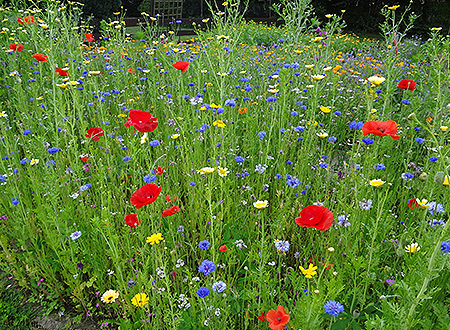 Meadow in a can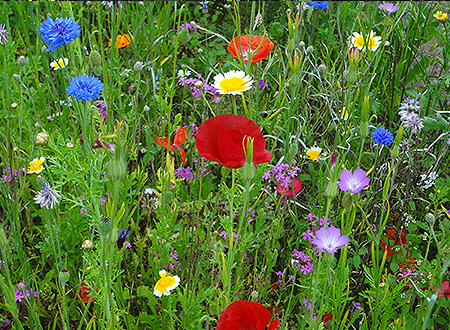 Meadow in a can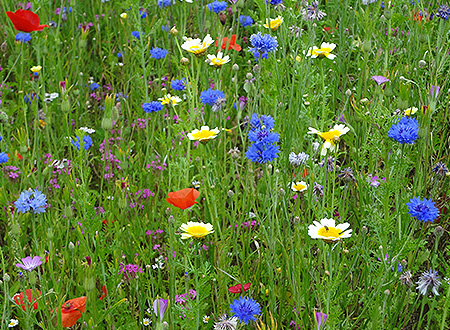 Meadow in a can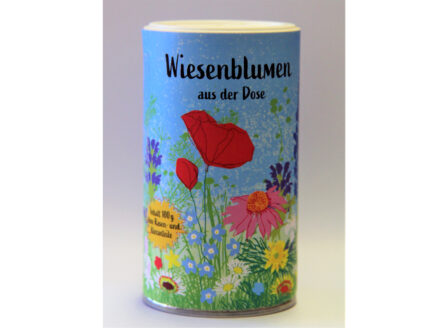 Meadow in a can
If you would like to see pictures of other varieties that we produce, click on:
Flower Seeds A-Z.
If you have questions or would like to see a complete listing of our flower seed selection, click on:
Contact & Catalog.